Tourentyp
Lat
Lon
Mitreisende
After having been in Crete a few times, I am still fascinated with the raw landscape over and over again and I would like to share a few pictures of a hike I did with all of you.
The area of the hike I did is the Lasithi/Dikti mountain range in the south east of Crete.
Basecamp is Mirtos, a small village on the coast with easy access into the Lasithi/Dikti mountains
This range is roughly 30km long and 15km wide, sparsely populated and has several peaks over 2000 meters.
Starting point of the trailrun/hike I did is the small mountain village of Selankano.
The first bit of the hike took me through pine forest with lots of goats and sheep.
After a while, the hike gets steeper, the trail gets wilder, and sometimes a bit of trail finding and bushwhacking is needed to keep going.
Main aim was to climb
Mt Spathi
and from there traverse the ridge towards the peak of Mt. Lazaros.
From there I hiked cross country back into the gorge were I came from.
Except for lots of goats, sheep, birds and vultures I didn´t see anyone.
Mirtos my "basecamp"
On route towards the starting point of the hike. With a good look you can see a village stuck to the mountain
Little off road adventure
First view of the area I want to go
My starting at Selankano village
The E4 crosses all of Crete
The only way is up
Looking back were I came from with the mediterranean sea at the horizon
Just beautiful nature
How did he do it?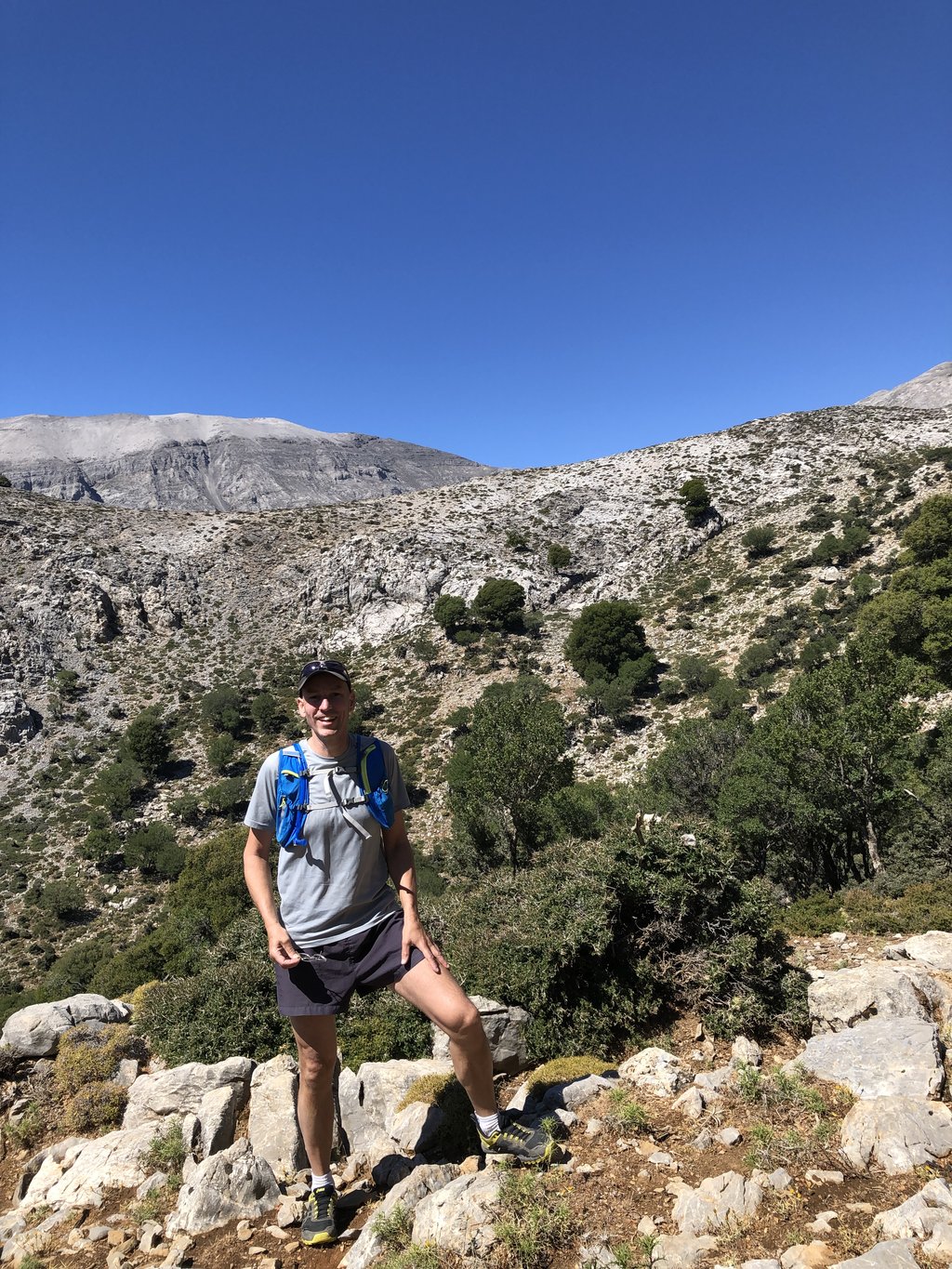 My mobile has even got a self timer

Shepards hut high up in the middle of nowhere
The saddle is the goal
Looking down towards the saddle on route to Mt. Spathi
On the top of Mt. Spathi
Looking towards my next goal Mt. Lazaros
Selfi on Mt. Lazaros (yes it was cold)
The famous Lasithi plane towards the north
Don´t fall down..Either the rocks get you and otherwise the thornbush will
More wild nature
On my way down
What a great place to be and what a great day
Little map for anyone who would like to have a closer look at the area
As all of you can see Crete has more to offer than the sea, Knossos palace, Samaria gorge and all inclusive holiday