Tourentyp
Lat
Lon
Mitreisende
"Der Pfalz" Felsenland Sagenweg, Februar 2019
As the weather was going to be great I decided to go for a weekend tour in "der Pfalz".
Starting point was Bruchweiler-Bärenbach early Saturday morning. The tour followed the marked trail called the Felsenland Sagenweg.
The rough route; Bruchweiler-Bärenbach/Rumbach/Fischbach bei Dahn/Ludwigswinkel/Ruine Wasigenstein (France-Elsass)/Schönau/Ruine Fleckenstein (France-Elsass)/Nothweiler/Bundenthal/ Bruchweiler-Bärenbach.
This was just a nice two day hiking trip through the beautiful "Palz" that in my opinion needs a bit more touristical attention.
Half way through I pinched my tent somewhere along the way next to a fish pond close to the village of Schönau.
Yes; it was a bit of a cold night but with my down sleeping bag and Lupas own dog sleeping bag we slept like angles!
By the way, route crosses the border into France two times, just nice to know!
Just check out the pictures and fall in love with the "Pfalz" (by the way I am not from the "Pfalz" but live close by in the Odenwald).
Between Bruchweiler-Bärenbach and Rumbach
Stone formations that are to be seen along the way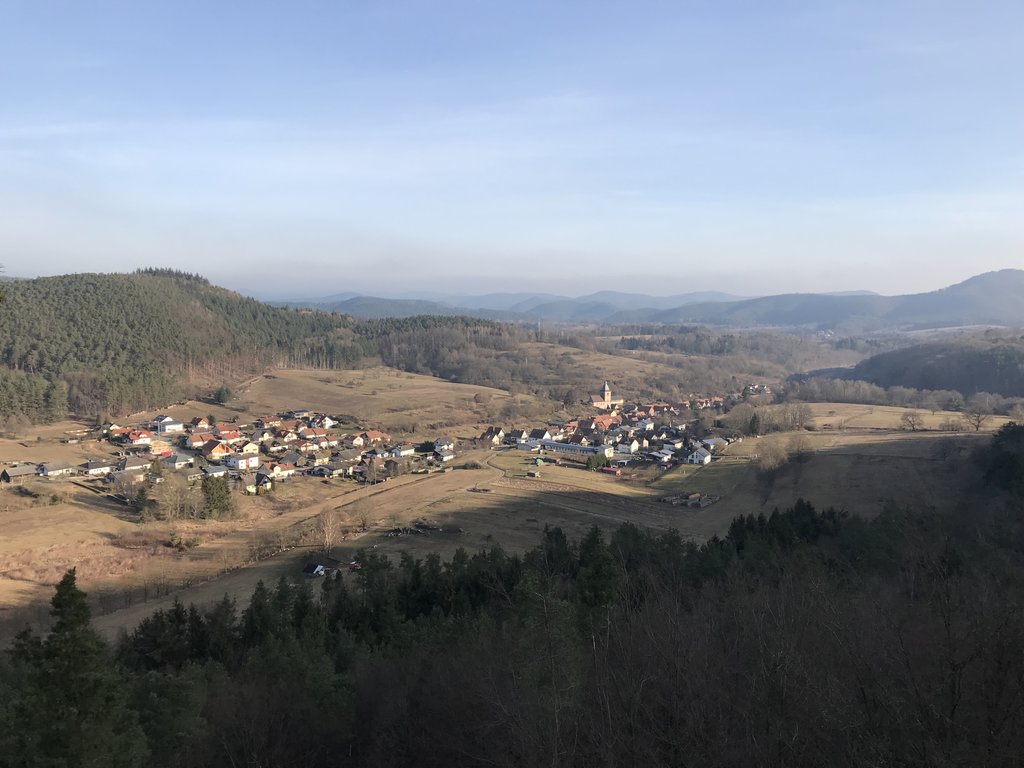 Rumbach
Lupa happy
Just somewhere along the way
Who loves who?
not far from Fischbach bei Dahn
On top of one of the rock formations close to Ludwigswinkel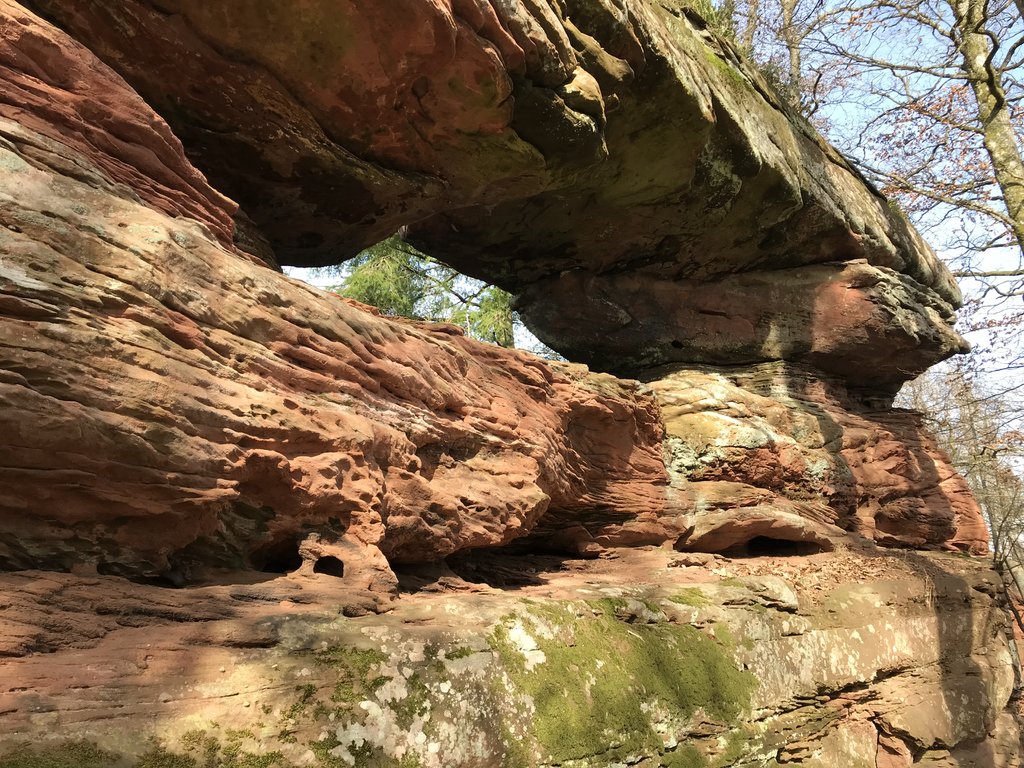 More rocks

Maimont kreuz as a reminder of the fighting during world war I
Ruins of castle Wasigenstein
Our (cold) camping spot next to a fish Pond
what a nice advert
Schönau
Just a nice view
Stream near Hirschtal
Ruins of castle Fleckenstein
Time for a beer in Nothweiler
Nothweiler view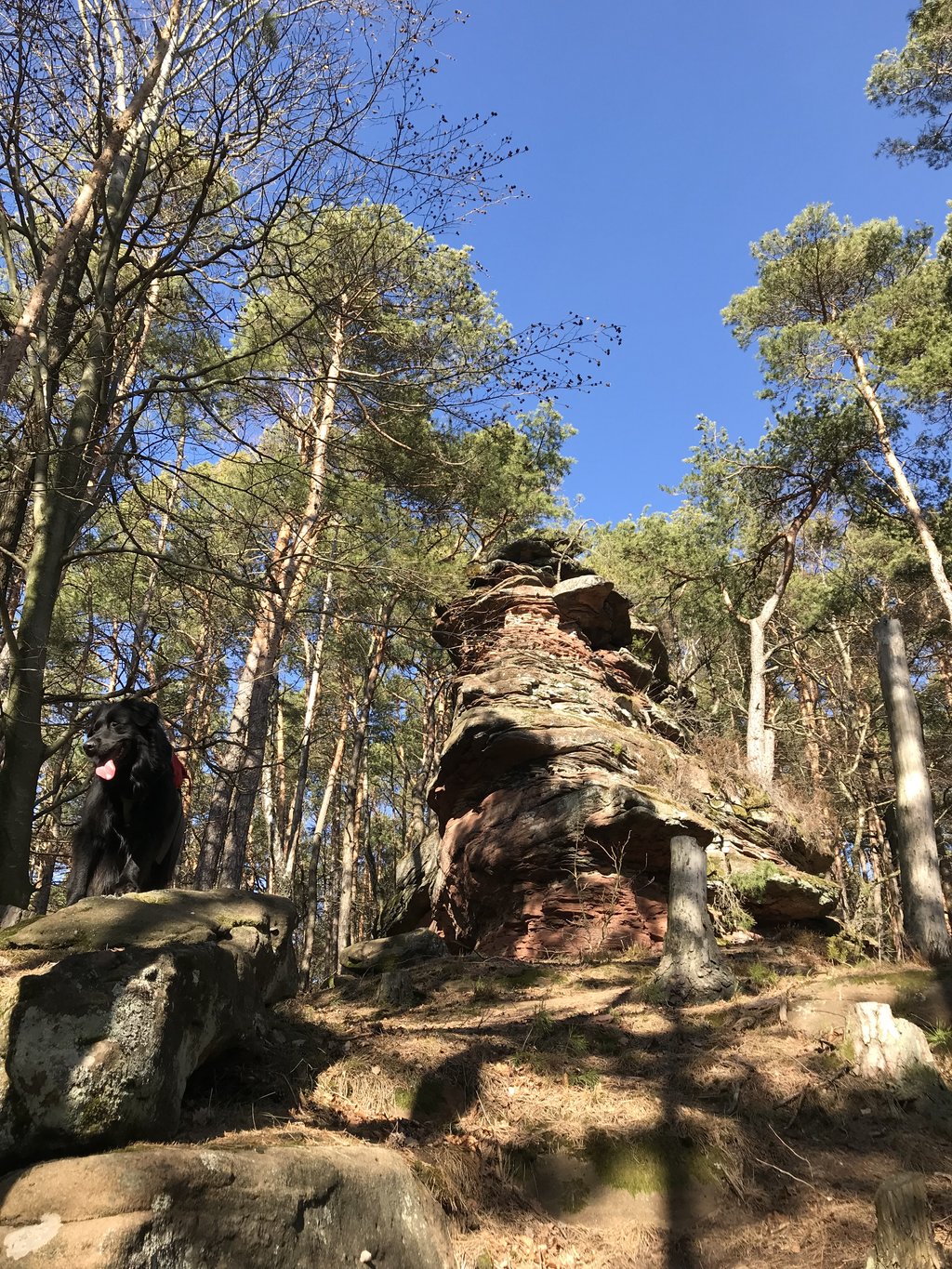 The last rock Formation for today
Anybody interested in the route, just check the link below
https://www.wanderarena.com/felsenla...nweg.html#dm=1